COVID-19
Living Local is committed to following up to date guidelines on Covid-19. Our office is open but please only come in if absolutely necessary, where possible please call or email us. Viewings and valuations are being conducted following Government guidelines including wearing a face mask, hand sanitizing and maintaining social distancing. Please contact us for more details on how we are operating safely during these uncertain times. Best wishes, Emma and the team.
Christmas opening hours
Thursday 23rd Dec - 9am-5.30pm
Friday 24th Dec - 9am-12pm
Saturday 25th Dec - Closed
Sunday 26th Dec - Closed
Monday 27th Dec - Closed
Tuesday 28th Dec - Closed
Wednesday 29th Dec – 10am-4pm
Thursday 30th Dec - 10am-4pm
Friday 31st Dec - 10am-4pm
Saturday 1st Jan - Closed
Sunday 2nd Jan – Closed Monday 3rd Jan – Closed Tuesday – 4th Normal Hours Resume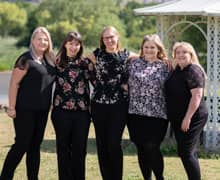 Opening Hours
Mon - Thurs 9:00 - 17:30
Fri 9:00 - 17:00
Sat 10:00 - 14:00
Sun Closed
Please note that flexible appointments are available outside of these hours, please contact us for more details.