COVID-19
Following the Government announcement on 13th May to re-open the housing market, Living Local has carefully considered how to ensure we get up and running as safely as possible. With that in mind, our office is partly open with 2 staff only, keeping to social distancing (by appointment only) and other staff working remotely from home. Please understand that we may not always be able to get to the phone as quickly as we would like so please be patient, leave us a message and someone will get back to you as soon as we can. We are arranging valuations and viewings, following Government guidelines. Thanks for your understanding – Emma and the team.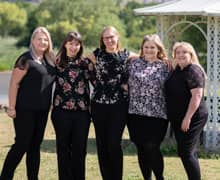 Opening Hours
Mon - Thurs 9:00 - 17:30
Fri 9:00 - 17:00
Sat 10:00 - 14:00
Sun Closed
Please note that flexible appointments are available outside of these hours, please contact us for more details.